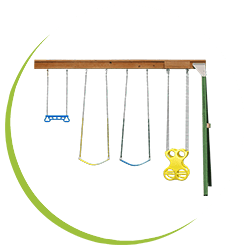 The 4 Position Attachment Beam is built for many years of safe use and fun family times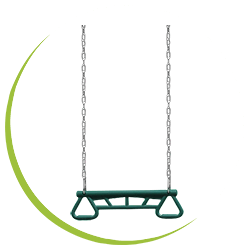 Create peels of laughter when you enjoy some upside-down fun on the Trapeze Bar.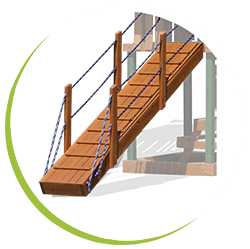 Take a leisurely walk up the Gangplank, before diving in to the fun.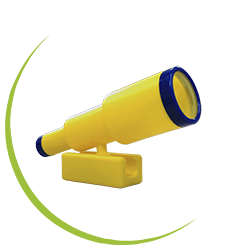 Have some fun, while taking a closer look at your surroundings, using your Telescope.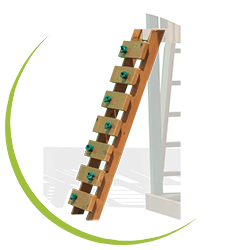 Get there the more difficult way with the 5' Rock Climb.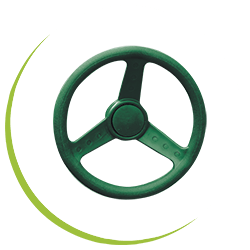 Let your youngster guide the playset with the fun Steering Wheel.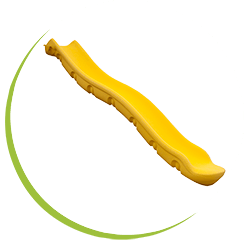 A thrilling ride awaits as you swoosh down the 14' scoop wave slide.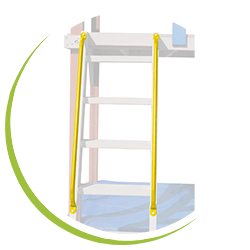 Steel Hand Rails make the climb to the tower a little safer for your children.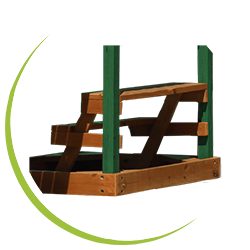 Settle down for an afternoon picnic, on the handy Picnic Table.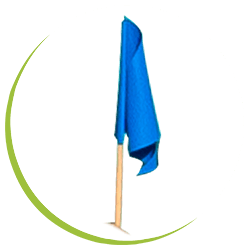 Add 2 Flags for an extra splash of color.